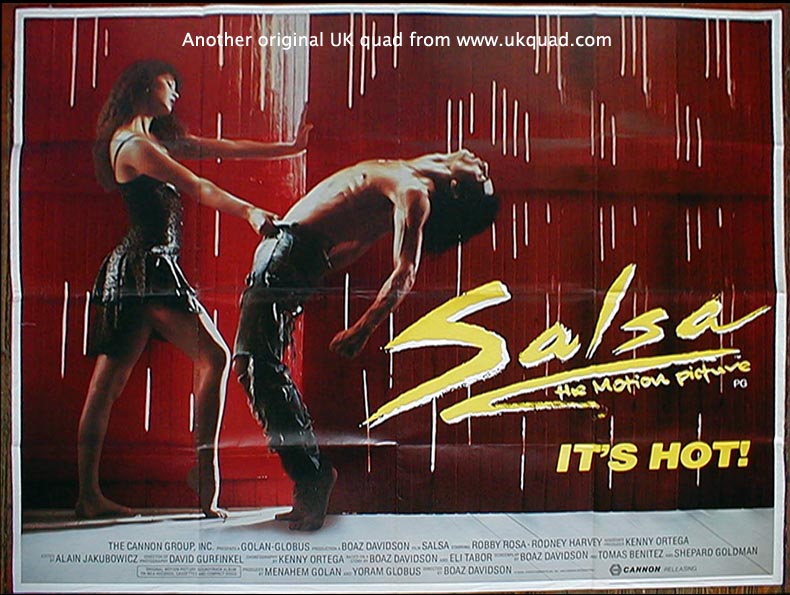 Francesca turned 29 in December, but decided to celebrate her birthday in January. Just back from an amazing trip in Brazil, she was in the mood for salsa and decided to celebrate it in a Brazilian club. After spending half of the night talking to our group of friends, I spent the other half staring... staring at the waving bottoms which floated before me. Well, I should have expected it, being in a salsa club, but I didn't expect an enticing effect on me. I was captured by their movements. The whole thing was spoiled only by the realisation that we were not on a beach of a Brazilian coast, but in a club in one of the most corporative areas of London: Vauxhall. But then, I love London also for all these contradictions: a salsa night in a Brazilian club and all around contemporary buildings of glass and iron, the
MI6 headquarters

,
sky-scrapers-style offices and a newly built futuristic tube station, can only happen in a city like London.
Saturday was spent in, watching a bit of telli and fighting with the kitchen in the attempt of delivering the tasty dinner promised to Zuza, Dan and Rich. The result: partly successful. The veggy polenta in ragu' sauce (Bolognese sauce in Le Marche style) was great, perhaps a bit too flavoured with cloves, but Dan thought that this strongly aromatic spice was very wintery and perfectly fitted with the sauce. Thanks, Dan! The facts spoke for themselves: the polenta went down very well, so well that we devoured six portions in five. My second experiment was handmade strawberry ice cream. Since out of season, I struggled a bit in sourcing the strawberries and decided to mix them up with raspberries. The result: a bit too icy and not very creamy. However, once I passed the solid ice (cream) into the blender, a soft creamy straw/ras-berry sorbet came out. Lush! I also got a belated birthday present (my birthday was in August!) from Zuza, who I hadn't seen since the summer (that's London!): a lovely Planeadoor tee, colour cognac, designed by her Spanish boyfriend. Very appreciated! We concluded the afternoon with the vision of Edward Scissorhands, in preparation of the theatre adaptation I went and see yesterday night.
Satisfied with my cooking capabilities but annoyed by a persistent cough, I started my working week with contrasting feelings. At lunch time of Monday, when our yoga teacher didn't turn up for a misunderstanding, my colleagues volunteered me to lead the class. I couldn't refuse it because, first, I did want to do some yoga and, secondly, this was the right occasion to prove myself in this yearned field. So, still resenting from the big dinner of the day before and with my voice constantly threatened by an incurring cough, I led my companions through one hour of asanas. All in all, it went well. Fortunately, they were not beginners, so they knew already most of the positions' names. The only critique I received was about rhythm and timing: I made them hold each pose for a bit too long: too concentrated in adjusting people poses, I kept losing count of the seconds. The fact is that I really wanted to establish a contact with my (for a day) students and communicate them my energies, always in the total respect of their bodies because I like to make it clear: I am not, or better wouldn't be, one of those teachers forcing his/her yogi into their positions. However, this didn't justify me for my inexperience which was paid by my colleague's aching bodies. Auch!
On Tuesday I went to Spanish and enjoyed the class. We talk more than in the previous two courses, and our teacher is gradually abandoning English. Two new Italian guys (Francesco and Marco) joined us, and Zuza came back after a long absence.
What's more? Oh, yes. On Wednesday, a real fire alarm woke us up from our desks and called us outside in the freezing weather. It was 4.30pm. We hanged around the office for half an hour before going back inside, but only to switch the PC off and take our stuff. There was a pungent smell of smoke all over the offices. What happened? No clue except that the fire was coming from the smelly Japanese restaurant located underneath our building. After this mini-adventure Fiona and I headed to Camden to watch Match Point (review to follow).

I came back home to find a bottle and a message which reads like this:

"Silvia

This is a sore throat medicine

Itunes installed, read instructions on how to use

Pasta on hob

I'm watching football with Rich"

What do you want more in life?

Yesterday night Amanda and I finally went to the Sadler's Wells for the Edward Scissorhands performance (review on soon). It was my first dance-theatre experience, and immensely enjoyed it.

This morning, I was feeling rough, but helped by my yppie-poddy's music, I dragged myself to the office only to find that there was a power cut. What is going on? Did our company's high managers get a curse? After lingering around for a couple of hours, we were allowed to go back home. I spent most of this afternoon in bed. And loved it.